Recording and Researching Jobs
Record Equipment Used on Jobs for Traceability
It is important to know all the processes that measurement equipment touches because if the equipment is ever found out-of-tolerance (OOT) an organization must be able to determine the effect of the OOT condition on its processes.
The following dialog ('Record Job' in Common tab) is available for quick recording of equipment used on Jobs or Work Orders and can be used with barcode scanners for increased data accuracy. Any string can be entered in the Job field while the Equipment field will recognize the label barcodes printed by Ape Software or the Equipment ID.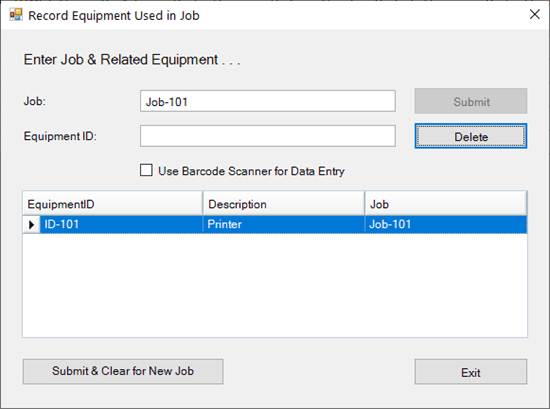 In the Job Browse grid, past Job entries can be filtered by Equipment ID, Job, Dates, and several other fields. The results of a search / filter can then be printed or exported to Excel or PDF.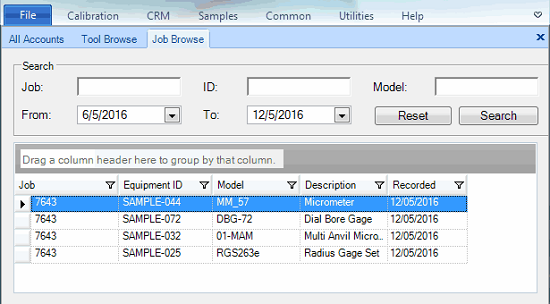 Last Updated: 26 June 2019