Internet-Based SQL Server Database (Cloud-Hosting)
Ape Software can host and manage your database for Calibration Control (our Calibration Management Software ) for you! We can host your database in your geographical region and optimize your database performance by monitoring overall utilization plus configuring database tuning. Alternatively, if you have some knowledge of SQL Server, you have the option to set up and host your SQL database on Azure yourself.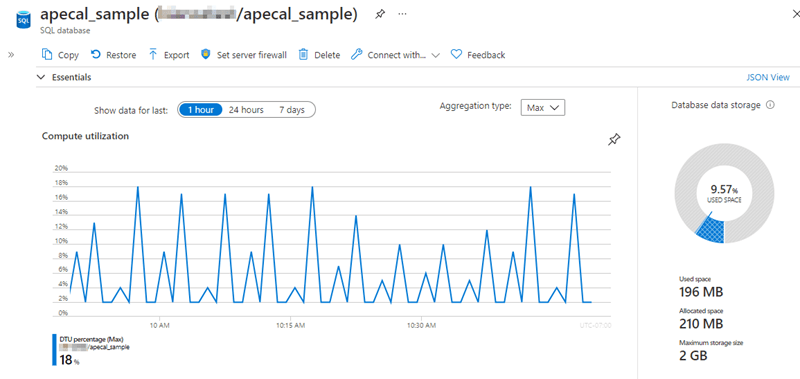 Azure Geographies
We can work together to choose the region that works best for your needs. By default, we'll choose the region closest to your company's location. If you'll be sharing a database in multiple regions, we can host your database in a central location. The graphic below displays the available regions: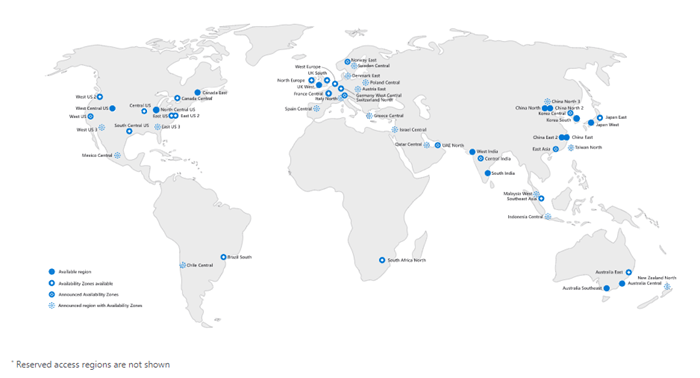 Backup and Retention
MS Azure: Ape Software offers SQL Server hosting services that use the MS Azure network.
Incremental Backups: The default backup routine included is an incremental backup called a Point-in-Time Restore (PITR) with a default retention time of 7 days, which can be increased to 35 days.
Weekly Full Backups: Additionally, Ape Software automatically creates a full backup of all SQL Server databases hosted on our Azure servers once a week using the SQL Backup and FTP software. This application creates a compressed bacpac project file that can be used to restore the database onto a current version SQL Server, including MS Azure.
Full Backup Retention Locations: The backups are stored by Ape Software in four locations: (a) original download location, (b) secondary location on the same HDD, (c) tertiary location on external HDD, and (d) secure cloud backup using Dropbox. Retention time is 12 months minimum.
End of Service Retention: After the hosting service ends for a given Ape Software customer, Ape will retain the most recent full backup in a secure customer folder, also backup up on an external drive and in the cloud, for a minimum of 12 months.