Update Default Reports
Quickly Update Default Report and Label Templates
In Versions 9.0.4.2 and higher, go to the Utilities tab and click Refresh Templates. All of your reports and labels will be moved to the Backup folder and replaced with the most up to date default templates. All of your custom reports/labels will need to be MANUALLY updated. If you need help updating your custom reports, contact us for a screen share and we can show you how to update your reports. If you only added some text and a logo to your custom report, for example, it would be simple to recreate the custom report using the default reports instead of manually updating it.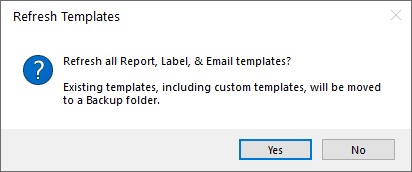 Manually Update Default Reports Using a 2-Step Process
To find the Reports folder, click on File and select "Open Files Folder", then open the Reports folder to find all of the default reports. When a report is customized, make sure to create a custom name for the file, adding "_custom" or "_yourcompanyname" works best. During version updates for CC, default reports may be updated and the custom reports will be overridden if the original file name is not changed.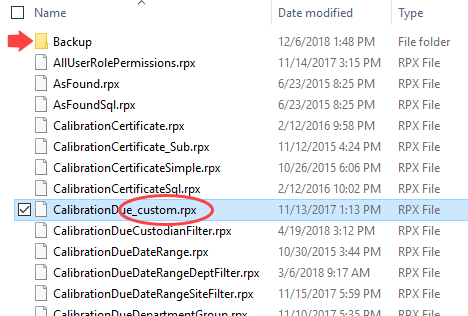 Steps to Update Default Reports
Delete the Default reports in the Reports folder.
Restart Calibration Control.
If the customized reports do not have a new custom name then they will be overridden with the new version update. To accommodate for this, Ape creates a backup folder within the Reports Folder and moves all of the old reports into that folder. This means that if the custom reports you had in the main Files Folder are gone, first check the backup folder and rename them before replacing.