Temperature in Metric or U.S.
Choose Metric or US Default in Calibration Control
Use the options dialog to change the default measurement system to either metric or U.S. in Calibration Control (our Calibration Management Software).
Begin by selecting 'Options' from the Ribbon Menu at the top of the screen.

After the Options dialog box is open, select either 'US' or 'Metric' for your default measurement system.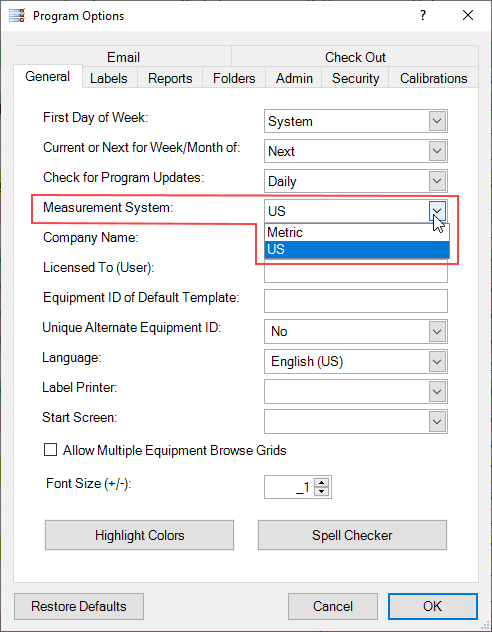 Last updated: 30 Oct 2013