Calibration Worksheets
Record Calibration Data While Away from a Computer
Calibration Worksheets are a convenient way to record Calibration Event data without being near a computer. The Worksheets in Calibration Control (our Calibration Management Software) have the proper measurements pre-determined to make calibration data easier to record. The Worksheets are easily configured for the needs of the organization.
When printing a Calibration Worksheet:
If the Equipment has a Calibration Template attached to it, the Worksheet will replicate the Template structure on the Worksheet so all the technician needs to do is fill in the blanks.
If no Calibration Template is attached to the Equipment, Calibration Control will use the measurement structure from the most recent calibration of the Equipment.
If neither a Template nor past calibration exists, Calibration Control will print a blank Worksheet with several lines for recording measurement data.
Right-click for the Context menu to print.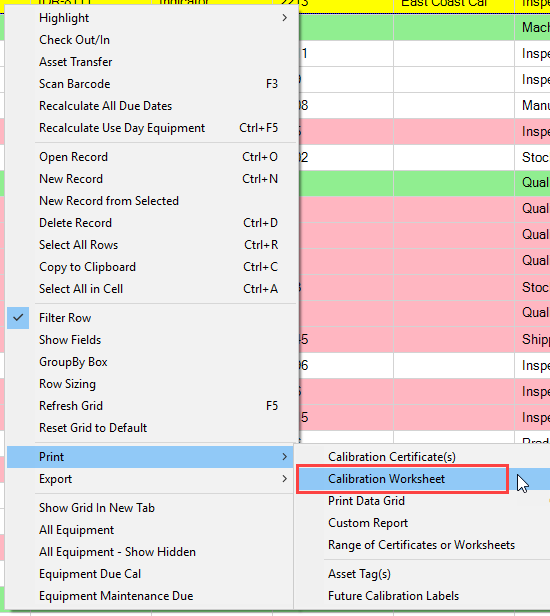 The worksheet will look like this in the print preview. Notice that some of the fields are already filled-in with information from the record: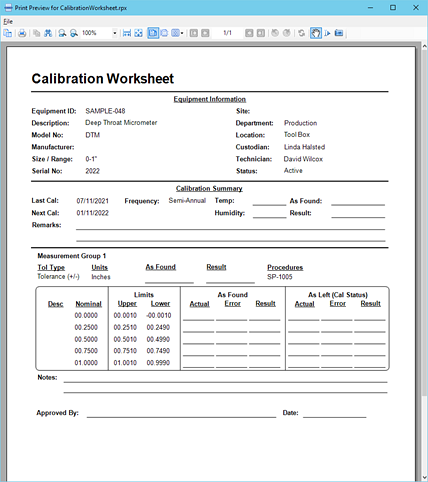 The blank worksheet looks like this when neither a Template nor past calibration exists. All of the fields are blank to accommodate necessary information.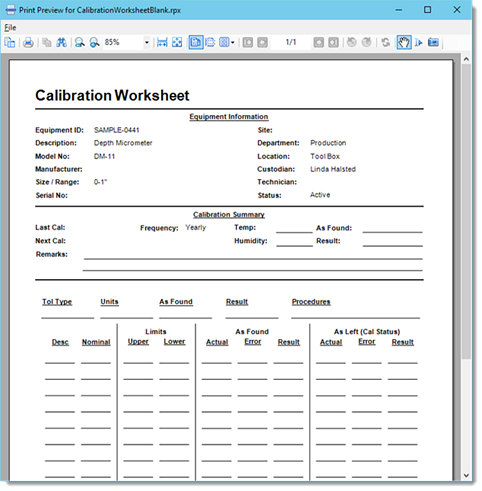 Last Updated: 19 August 2019