Size, Range, & Accuracy
Edit Size, Range, or Accuracy Combo Values
Add, edit, or delete the selectable values for the "Size / Range" field for Equipment in Calibration Control (our Calibration Management Software). Using these standardized values for size, range, and accuracy provide for more consistent data entry and Equipment searches.
Menu
Display the Size & Range grid by clicking Sizes / Ranges in the Common Data tab of the menu ribbon.

Dialog
Use the Size / Range dialog to edit all information related to Size, Range, or Accuracy that will appear under the Size / Range combo box in Calibration Control Equipment Records. This dialog includes custom fields.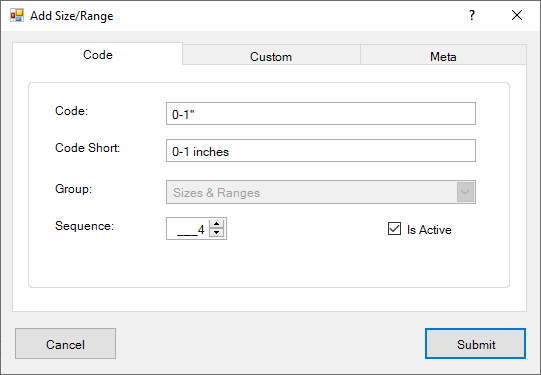 Last Updated: 12 February 2018