Change Permissions or Reset Roles
Change the Roles required for any Permission
Find the Permissions dialog in the Security tab of the Program Options menu.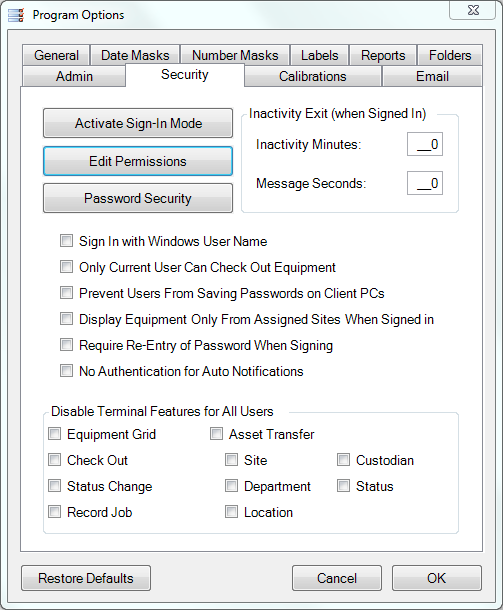 Currently there are 111 different Permissions and more added with each new feature that requires access control in Calibration Control (our Calibration Management Software). All Permissions can be viewed with the Name combo box in the Permissions dialog (below). For example, the first Permission on the list is 'AttachmentAdd', which translates to Permission to Add Attachments. In the image below, anyone with a Technician role or higher has Permission to Add Attachments.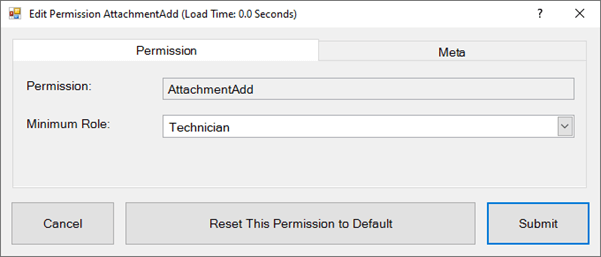 Permissions Edit Dialog
There are also two reset options, one for the current Permission and one for all Permissions.
Last updated: 27 Feb 2017