Report Settings
Find and Change Settings of Custom Reports
In Calibration Control (our Calibration Management Software) within the 'Report Designer' grid (found in the Tools tab of the ribbon menu), find and modify the settings of custom reports. Adjust paper size, orientation, gutters, styles, fonts, and more.
Open Settings
Find most of the settings for the custom reports by double-clicking the Settings node in the top-right corner of the Report Designer.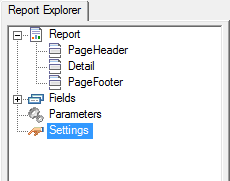 Page Setup
Adjust the Margins and Gutter settings.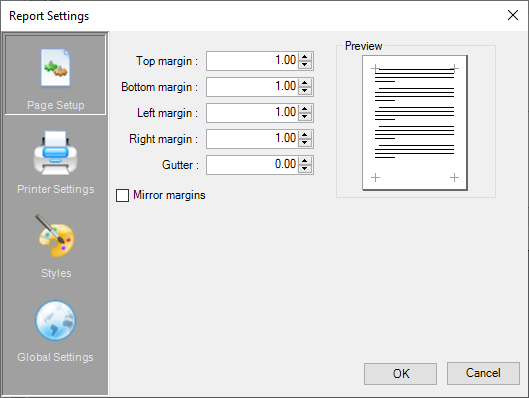 Printer Settings
Set paper size, orientation, and other page settings.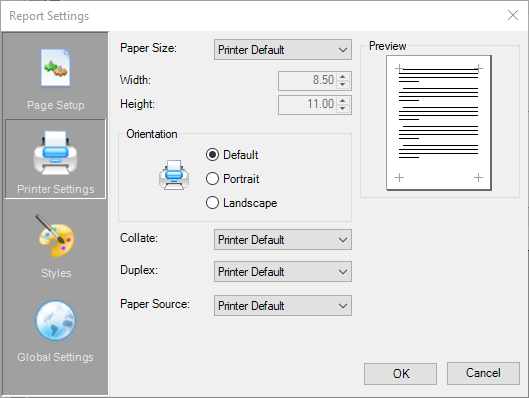 Styles
Define new or edit existing font styles.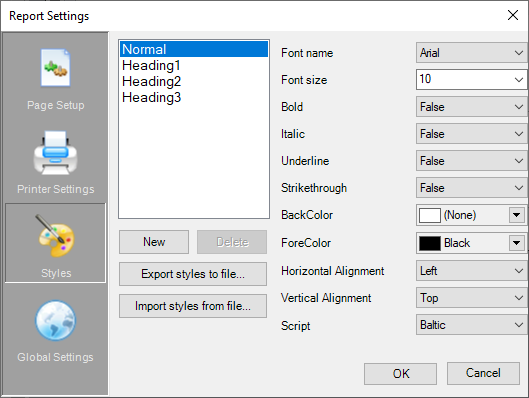 Global
Modify the Report Designer settings for layout, units, maximum number of preview pages, and word-wrap in the Script Editor page.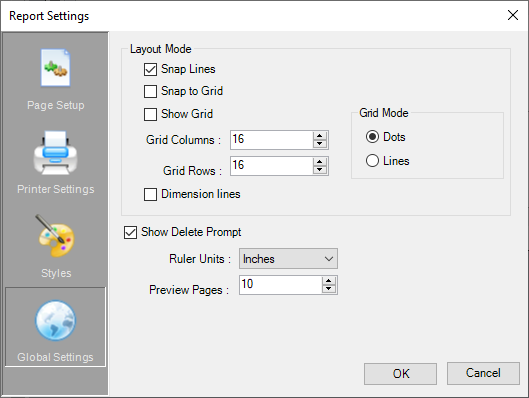 Last Updated: 9 July 2019