Publish a Custom Website
Publish Website of Equipment Grouped by Departments
Instantly publish a static Website of all equipment in Calibration Control (our Calibration Management Software) to your company network so everyone has access to online lists of equipment sorted by Department. Schedule the website to be refreshed regularly using the Auto Notify Utility.
One-Click Website Publishing (Create)
Select the 'Publish Website' menu item in the Utilities tab.

Website will be automatically published from the available Equipment Records. A dialog box will pop up with an option to go to the Home Page, which has links to all Department pages. Here is an example of the type of information available with the Publish Website feature.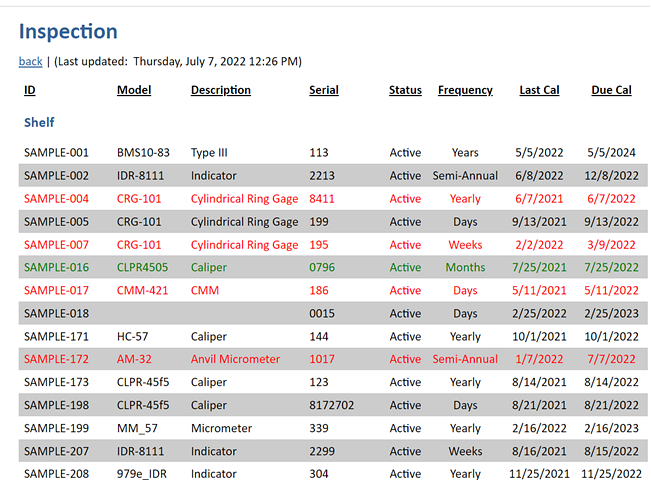 Auto Publication with Auto Notify Utility
Publish (refresh) the website automatically at a set schedule using the Auto Notify utility. Begin by selecting 'Auto Notify' from the Utilities group of the Calibration tab.
From the Auto Notify grid, open the WebSite_General record (e.g., double click to open).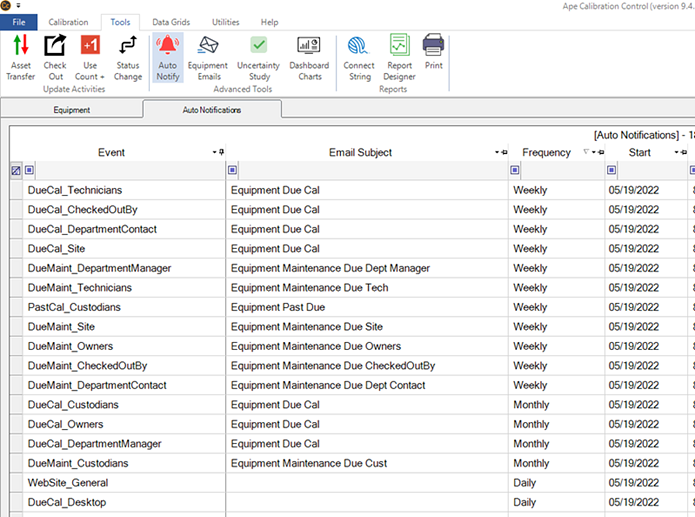 Within the Notification tab, (a) change the Frequency (i.e., 'How Often'), (b) the start date and time of day (i.e., 'Date & Time'), (c) ensure the Is Active checkbox is checked, and (d) submit by selecting the [OK] button.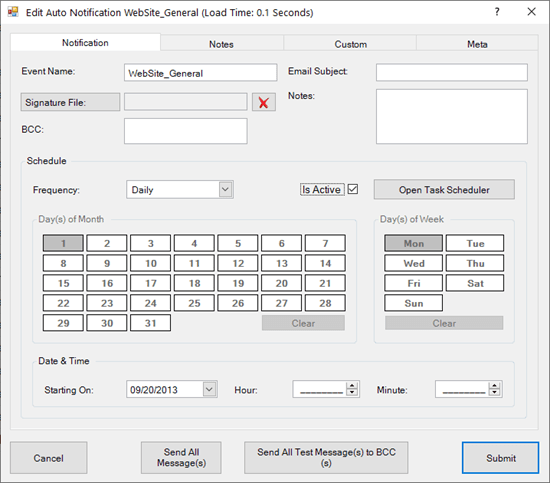 Change Location Where Site is Published
The default location where the site is published is the Settings Folder. Change the Website publication directory to a network folder so other network users have access. Go to File > Options and select the 'Advanced' tab. Click 'Folder & Path' and select the desired network location in the Location of Auto Generated Website section.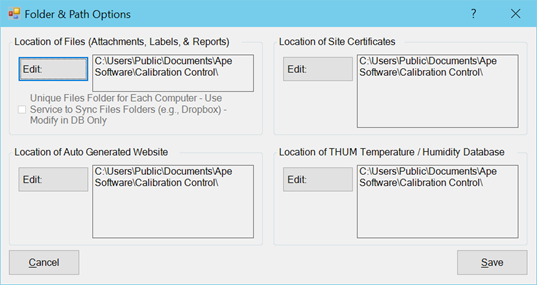 Last Updated: 18 March 2021