Sample Calibration Databases
Explore Calibration Control with Sample Data
The Sample Databases are most useful during the trial period but can be accessed at any time.
Selecting the MS Access Sample Database on First Start
When Calibration Control starts for the first time there are two database formats to choose from, MS Access or SQL Server. Click the [MS Access] button to continue.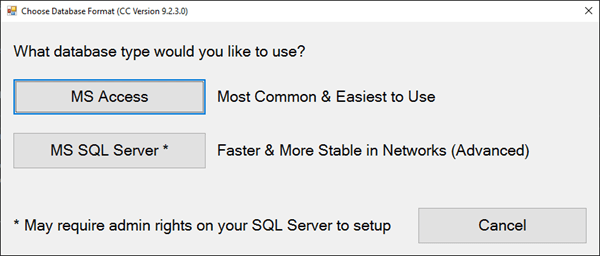 In the next dialog (Choose Database Type), check the "CREATE New SAMPLE Database" checkbox and click the [Continue] button.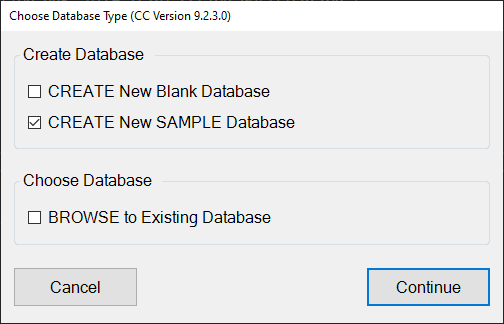 The Trial Period Notification dialog pops up each time Calibration Control starts without a current Product Key. If a Product Key has been purchased click the [Yes] button to use it in the Sample Database. Otherwise, click the [No] button to continue.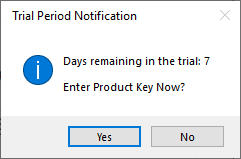 When Calibration Control starts, about 300 sample records will be visible.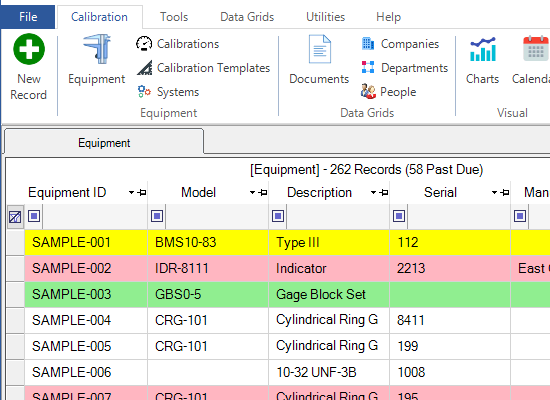 Selecting Sample Database After Program Start
Open the Options dialog (from either the File or Utilities tab of the ribbon menu) and navigate to the Advanced tab.
Click the Switch to Sample Database button.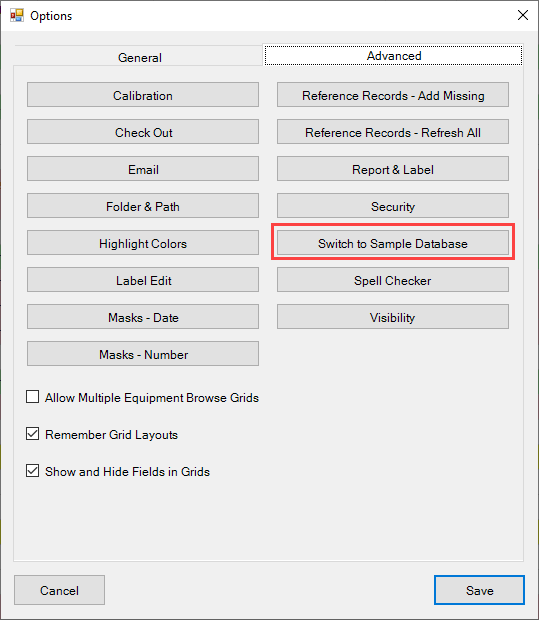 Then click the [Yes] button in the following 'Show Sample Database' dialog.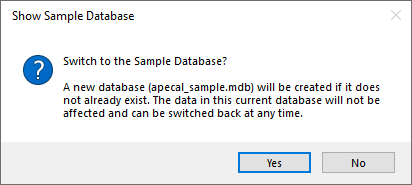 Reset Configuration
If you selected MS Access and now you'd like to try using a SQL database or vice versa, you'll first need to reset the configuration. You can use the keyboard shortcut by holding CTRL and launch Calibration Control OR you can manually reset the configuration by navigating to this path on your computer:
C:\Users\Public\Documents\Ape Software\Calibration Control
Then, delete the general.config file and restart Calibration Control. You should now see the Choose Database Format dialog.
Sample SQL Database
To get started using our Sample SQL Server database, choose SQL Server from the Choose Database Format dialog, then select SAMPLE DB in Cloud. If you'd like a blank database to try, first ensure you can connect to our Sample DB in Cloud, then email us with the subject "Blank SQL Database Request" and include your full name, company name and company address/general location. We'll set up a blank database just for you and send you the connection instructions.