Attachments and Pictures
Quick Start Video
Watch a quick video to learn how to use the Attachments function in Calibration Control (our Calibration Management Software).
Add Attachments to Equipment and Calibration Records
Add attachments to an Equipment record by double-clicking on a record and navigating to the 'Grids' tab, where you will find the [Attachments] panel grid. Use this panel grid like you would any other grid: Add, Link, Edit, break a Link, or Delete attachments.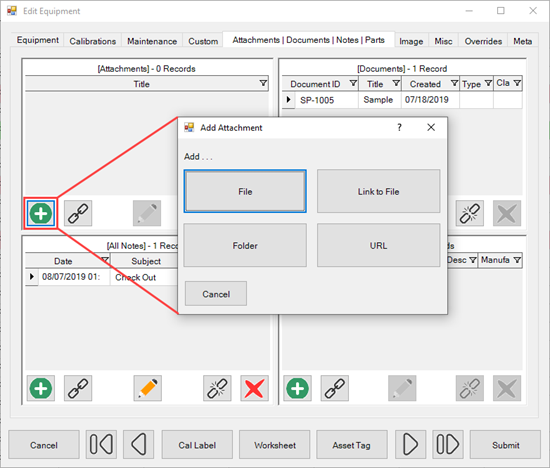 To add a new attachment click on the green [+] button and choose whether to add a File, Link to File, add a Folder path, or a URL path. Double-click on an attachment to edit the record and add information related to it like a title, category, owner (if the image is of a piece of equipment), and a description. The [Link to File] selection means the file being attached will stay at its current location and a link to that location will be saved in the database; [Add File] means a copy will be made and saved in the application Attachments folder.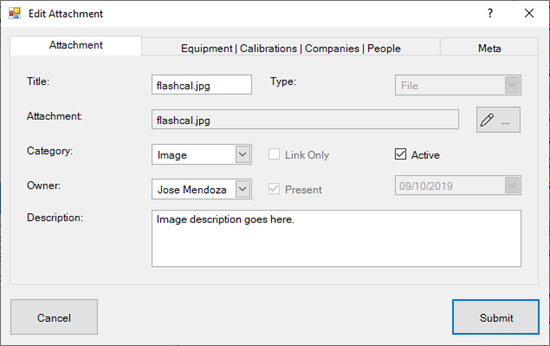 If the Files Folder is moved to a new location then all of the attached pictures that are tied to that folder will no longer be there. The destination folder and the location of the attached image must stay the same for it to be viewable. If an attached image has gone missing or is not viewable, check that its location in the Files Folder has not been changed.
Add Folder and URL
The [Add Folder] and [Add URL] buttons allow a user to copy and paste a path to a specific folder (directory) or website. Adding a link to a specific folder is helpful if more than one file is being attached.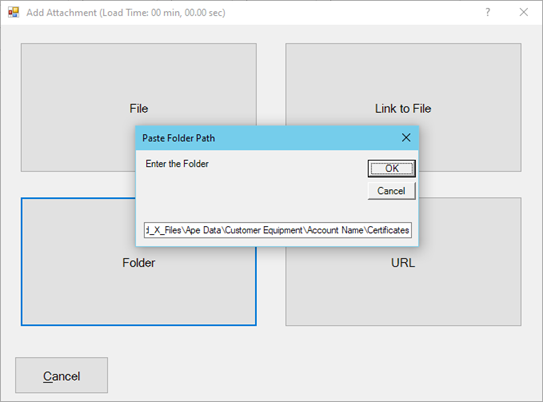 View Image in Equipment Dialog
To view the default image for an equipment record, click on the [Image] tab within a selected Edit Equipment dialog. Double-click in the gray are to bring up the [Image Select] dialog and choose which image to set as the default. Right-click for viewing options.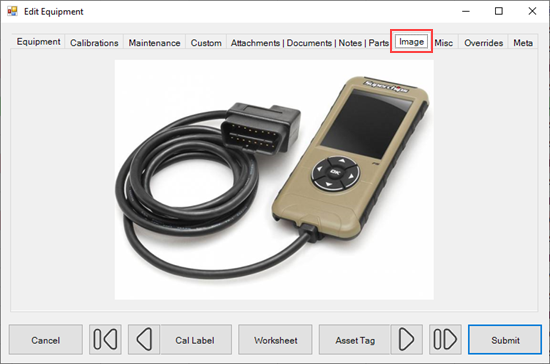 Relationships
The one picture displayed in the Picture tab is simply an Attachment designated as the Default Image for the Equipment. Of course, in order for an attachment to be designated as the default picture, it must be a picture. This also means the Picture will be listed as an attachment.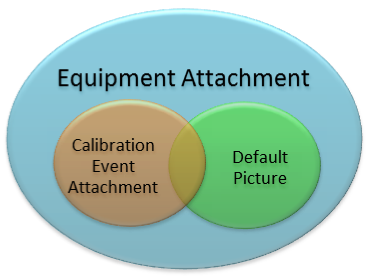 Last Updated: 14 August 2019