Companies
Manage Companies within Calibration Control
Keep track of all the companies you do business with, link them to other records, and manage report overrides using the Company grid and dialog. Find the Companies grid in the Common tab of the menu ribbon of Calibration Control (our Calibration Management Software).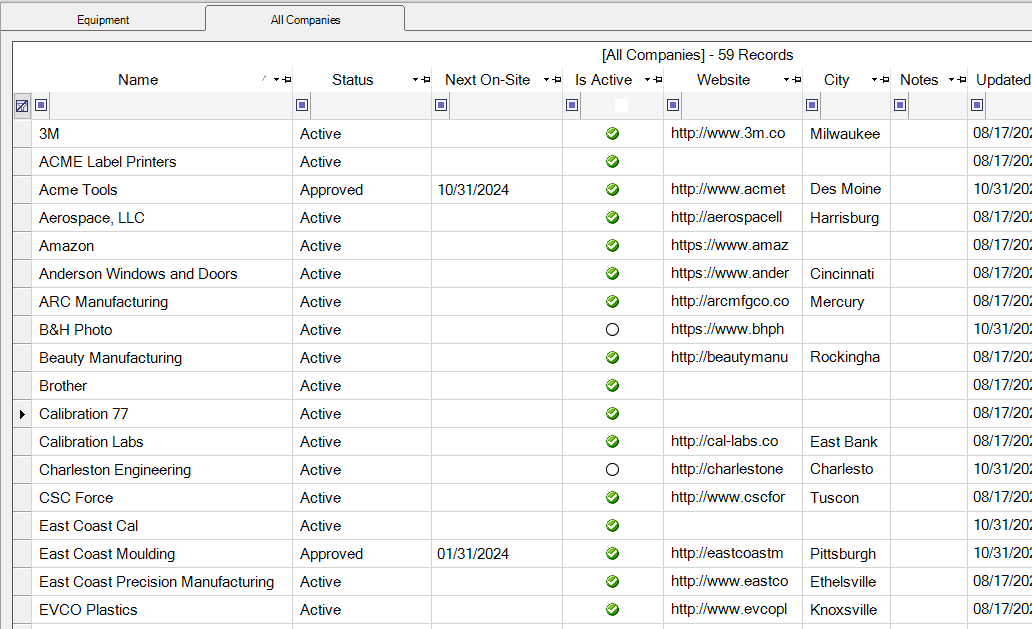 The grid header shows a count of your number of Company records (or how many filtered records). Right-click in the Companies grid for an alternate grid view to include the Company Types from the context menu. Note the grid header will show a higher count if any records have more than one linked Company Type.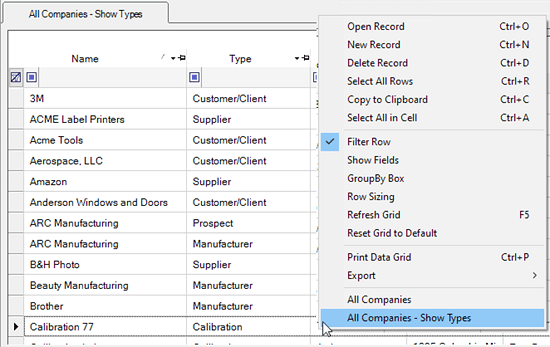 Company Dialog
Use the Main tab to organize all information related to the company itself.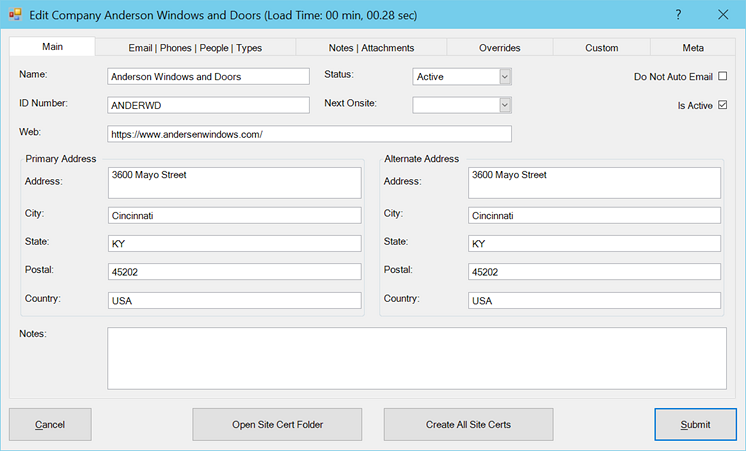 Email, Phones, People, and Types Dialog
Use these panel grids to keep track of the email addresses, phone numbers, people, and company types associated with the Company record.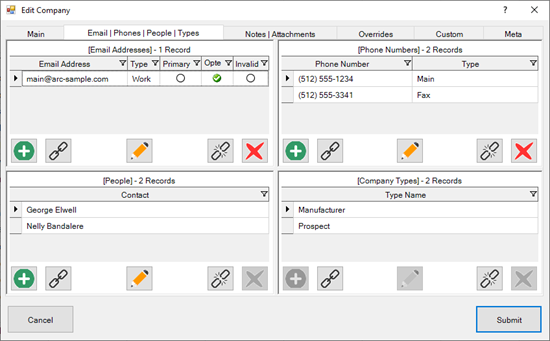 Notes and Attachments Tab
Keep track of all notes, certificates, file documents, and/or pictures related to a Company record by using these panel grids.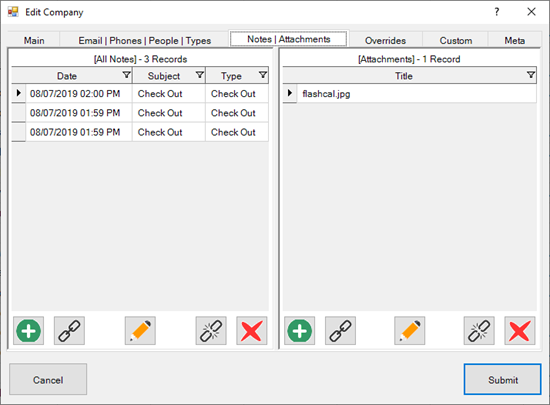 Other Tabs