Companies Dialog
Edit Dialog for All Companies
Find the Companies selection in the Common Data tab of the menu ribbon of Calibration Control (our Calibration Management Software).

Main Tab
Name: Name of the Company. This is the only required field for a new Company record.
ID Number: Unique identification given to companies.
Web: Company website.
Type: Select the Company Type (Calibration Service Provider, Manufacturer, Site, etc.).
Status: Select the status of the company (Active, Approved, Inactive, etc.).
Next Onsite: Select the date that the technician will be on site next.
Primary and Secondary Address: Enter the Company's address(es).
Notes: Use the notes field for whatever purpose your team needs.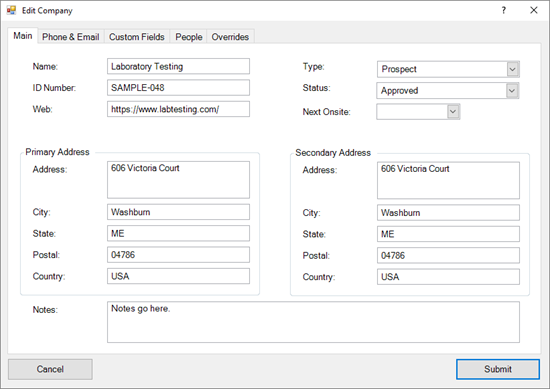 Phone & Email Tab
Phones: Enter the Company Phone and Fax numbers.
Email: Enter Email addresses related to the Company. Designate each email by Primary, Opt out, or Invalid Boolean fields. Select the Boolean Field to 'Send Email Notifications'.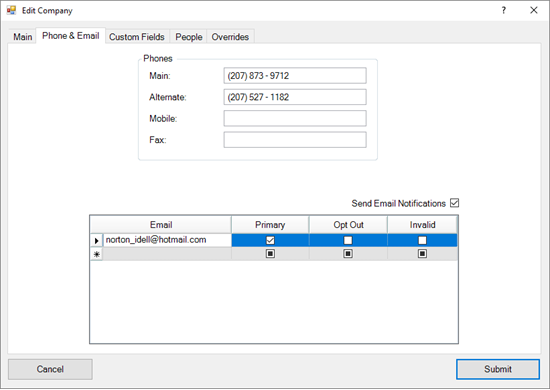 Custom Fields Tab
Use these extra fields to suit your needs.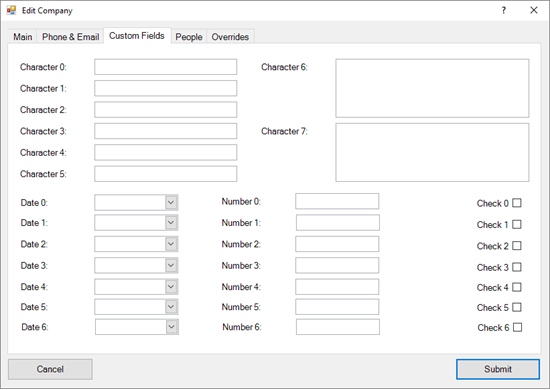 People Tab
Use this tab to associate People with Companies and designate them 'Due Cal Contact'.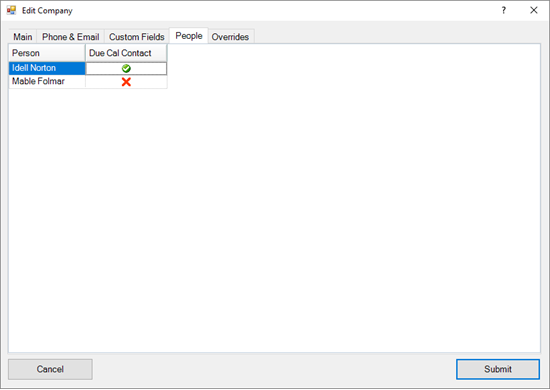 Overrides Tab
While default labels and reports are defined at a global (application) level in the Options dialog, Overrides for the Labels and Reports listed here can be entered for this specific Company.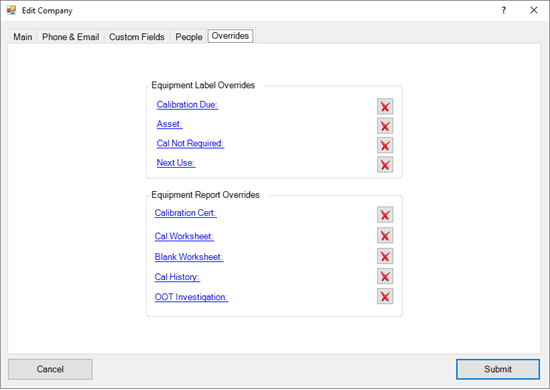 Last Updated: 10 January 2018