Module Codes
Tabs such as 'Calibration', 'CRM', and 'Samples' each have their own Module Codes grid that keeps all of the module codes for that specific tab in one place.
Module Codes Grid
Add or edit any drop down menu option by finding the corresponding category in the 'Group' column.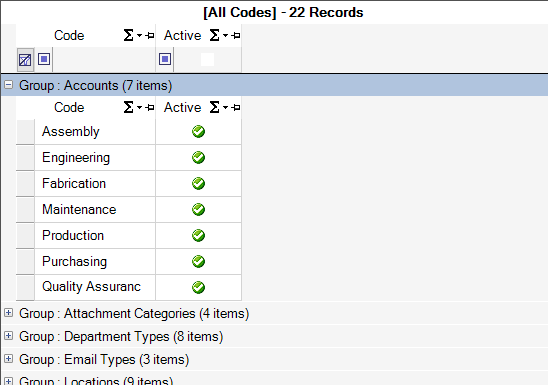 Adding a New Code
Right click in the Module Codes grid to bring up a new Add Code dialog. Within the Edit Code dialog are Code and Custom tabs.
The Code refers to the specific item in the drop down menu.
The Group refers to the drop down menu name.
The Sequence number refers to the order they appear in the drop down menu.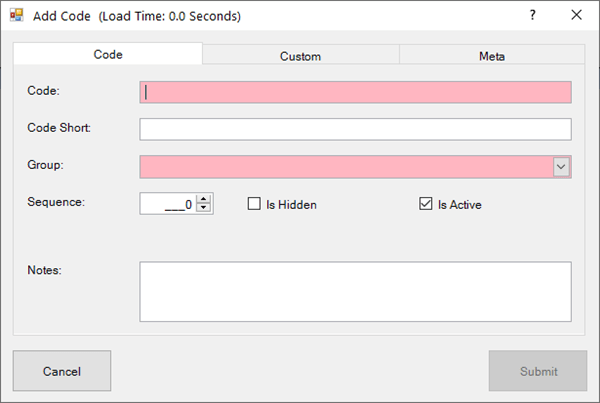 Custom Tab
The Custom Tab includes blank fields that are available to suit your needs.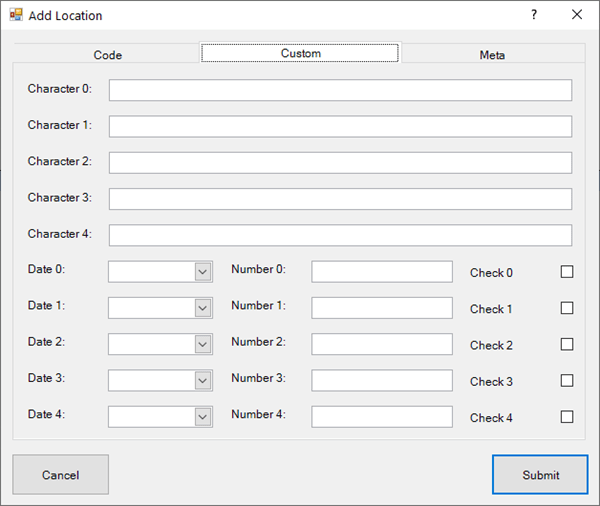 After entering new Module Codes, navigate to the Utilities tab and click on the [Reload Data Tables] button to make them visible.
Last updated: 4 Jan 2017