Locations Dialog
Edit dialog for all locations in Calibration Control
Use the Locations dialog to edit all information related to Locations that appear in Calibration Control (our Calibration Management Software) Equipment Records.
Open Locations Grid
Display the Locations screen by clicking Locations in the Common tab of the ribbon menu.

Locations Dialog
Double click any of the rows to open a record in the Locations dialog.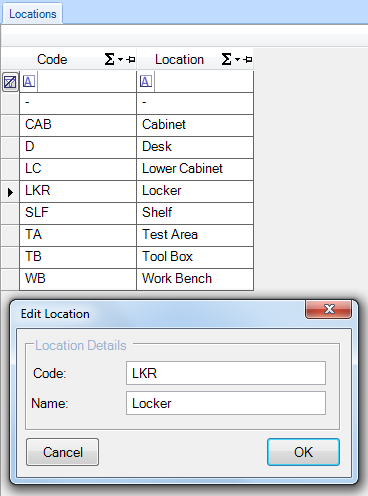 Code: A short identifier for the Location. This is a required field.
Name: Name of the Location, typically a location within a department where a tool would be located. This could be a specific work area or even an engineer's desk. This is a required field.
Last Updated: 27 Feb 2017